A Special 100th Episode Tribute to Jaime P. Gomez (May 20, 2000)
OK, a bit of explanation first. We received these photos of Jaime P. Gomez and Jodi Lyn O'Keefe last year (July 12, 1999). The e-mail came in while my webmaster and I were away in Seattle, Washington. We totally forgot about them.
But during the two-part airing of the fifth season finale "Jackpot", I did vaguely recall having received photos of Jaime and Jodi together. It took an intensive search for a week before the lost e-mail was located by my webmaster extraordinaire, Spencer.
As played by actor Jaime P. Gomez, the character of Evan Cortez was, at times, funny, touching, and always well-acted. During these past 5 seasons of NASH BRIDGES, we have become fans of Jaime P. Gomez. We wish him well in his departure from the show. We will follow Jaime's career from time to time and mention of him in our NashBITS.
So here's several snapshots of Jaime taken by his friend Jack. These photos were presumably taken in Los Angeles, as this is where Jaime grew up. A belated thank you to Jack for sending us these photos.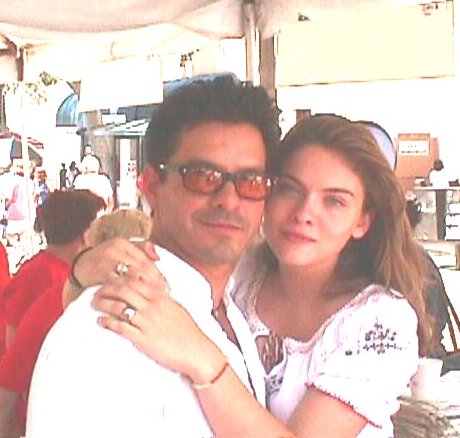 ---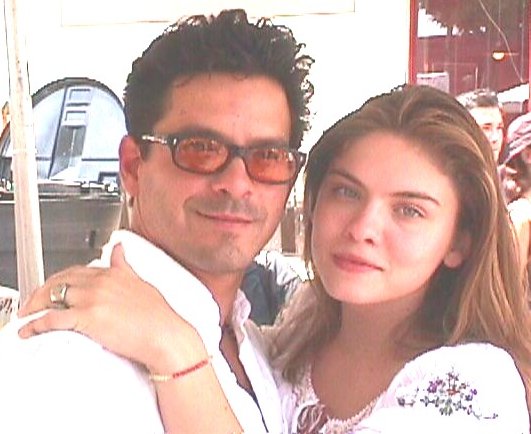 ---
These are a couple pic's I took of my bud Jaime at the "Whittier Uptown Festival" yesterday. I've known Jaime since we were freshmen in High shool. So being that he is from Whittier they asked him to show up and sign autographs and greet people at the festival because it's a yearly thing that draws over 100,000 people each day.

...I figured your site might like these of him and Jodi (Yes they are involved). And she's a total sweetheart in person.

I'm sure you get alot of people claiming they're friends of so and so but trust me, me and "Jaime G." as he's alway's been called, have been bud's for a long time.

Later

Jack