Tom's Visit to San Francisco

Page 1 of 2 — January 15, 1999
---
by Gordon Hom
We were contacted by Tom all the way from Boston. Tom visited San Francisco the second week of November 1998 for a computer conference, and he took in the beautiful sights of The City.
One of the sights Tom visited was the newly constructed NASH BRIDGES set at Pier 30. Tom has graciously shared his photos with us. He was surprised he could get so close to the set. Tom was able to see Don Johnson, Jeff Perry (who plays Harvey Leek) and James Gammon (who plays Nick). Tom was only able to get a picture of James Gammon though, but he's got terrific pictures of the barge, 'Cuda, and Caitlin's car (an electric-powered Zebra). Thanks Tom for sharing your photos.
We've also included some of Tom's other photos of the major tourist spots of San Francisco. If you watch the backgrounds of NASH BRIDGES closely, non-residents should even be able to identify these famous (and familiar) locations.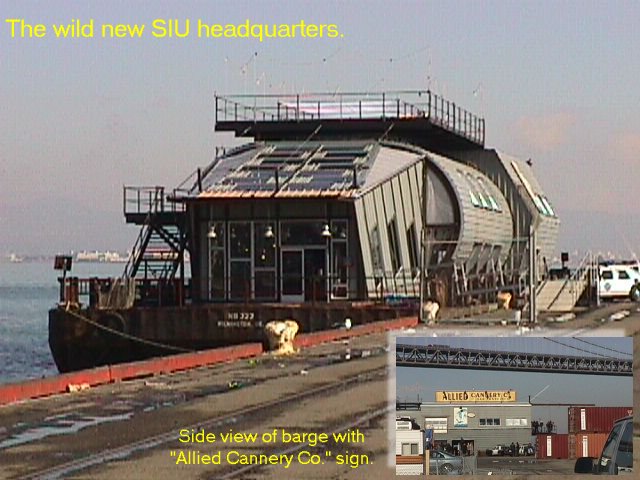 ---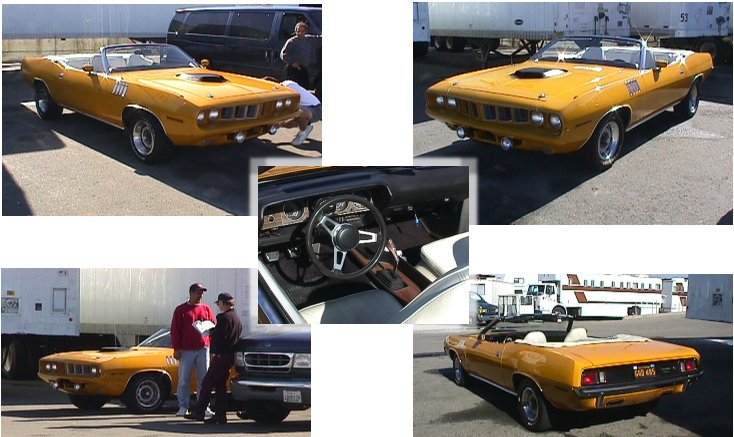 This is for the benefit of our 'Cuda fans - click on each 'Cuda photo for a full size image.
---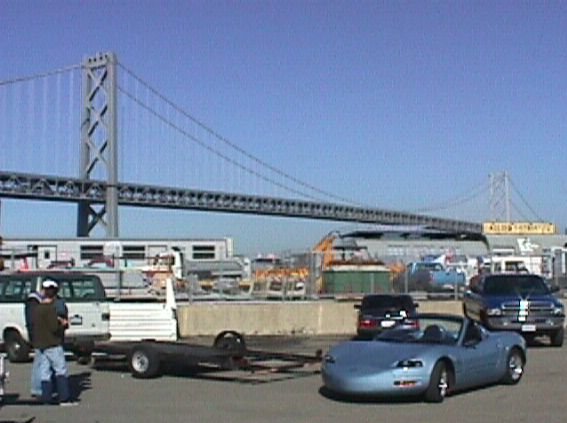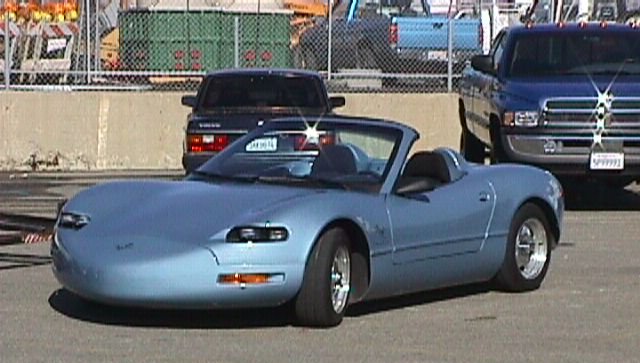 Caitlin Cross' electric-powered Zebra sports car.
---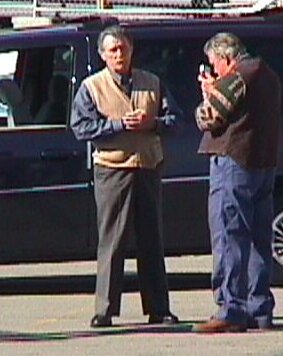 Actor James Gammon plays Nash's father Nick.
All photos are used with permission from 'Tom from Boston'. Photo layout and design by Gordon Hom and Spencer Low. Copyright © 1996-2022 Gordon Hom. All rights reserved. Privacy Policy