Barb's Visit to San Francisco

Page 1 of 3 — May 27, 1999
---
by Gordon Hom
We were contacted by Barb from the suburbs of Chicago, Illinois. Barb visited San Francisco in September of 1998 for her 25th wedding anniversary, where she found her favorite star Don Johnson working on NASH BRIDGES. We decided to run Barb's photos because they are all taken from public locations.
During her visit to the Bay area, Barb got lucky and spotted the then brand newly constructed NASH BRIDGES set at Pier 30, and other location shooting at Presidio Park, and the Oakland Airport. Barb was able to see all the major members of the SIU - Don Johnson, Cheech Marin, Jeff Perry (who plays Harvey Leek) and Jaime Gomez (who plays Evan Cortez). Thanks Barb for sharing your photos.
Click on each individual photo for a full-size version. By the way, on some full size photos you'll notice an incorrect date imprinted on the corner (that's because Barb had the date imprint feature on her camera incorrectly set).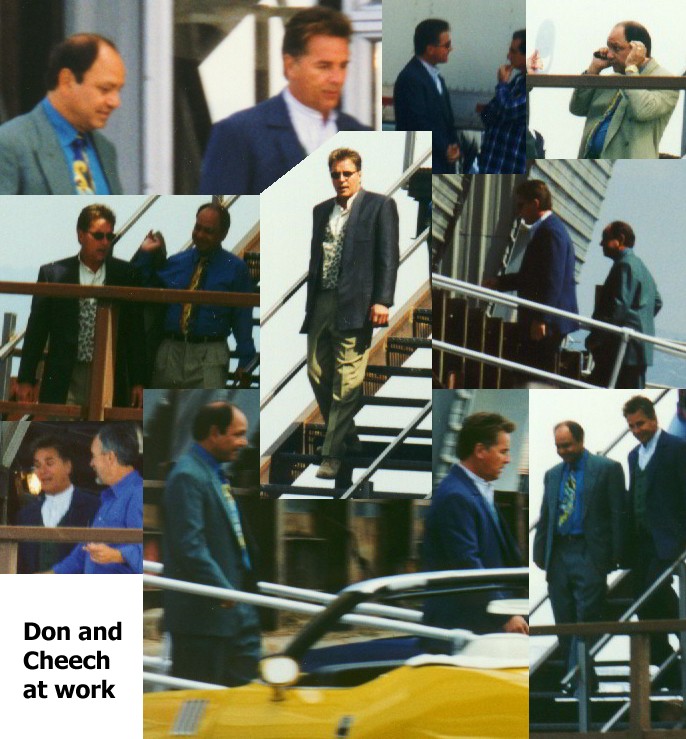 All photos are used with permission from Barb Nelson. Photo layout and design by Gordon Hom and Spencer Low. Copyright © 1996-2022 Gordon Hom. All rights reserved. Privacy Policy