| | |
| --- | --- |
| | Part 1, Page 3 of 3 — May 23, 1996 |
---
Page 3 of 3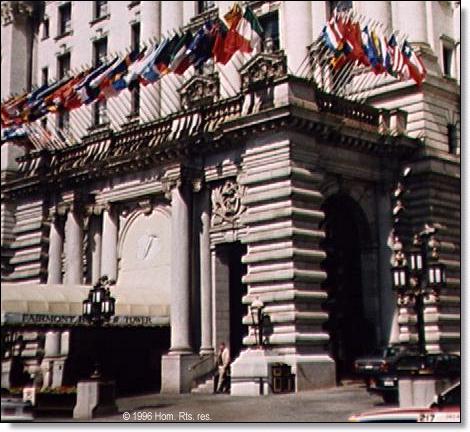 The Fairmont Hotel atop the elegant Nob Hill district at 950 Mason Street and California Street. This famous hotel was seen extensively in episode 4, "High Impact." The front of the hotel, the lobby, and the roof where the mad bomber leaps off is seen in "High Impact." The series HOTEL used the Fairmont as its central location - current rates for the Fairmont start at $135 and up.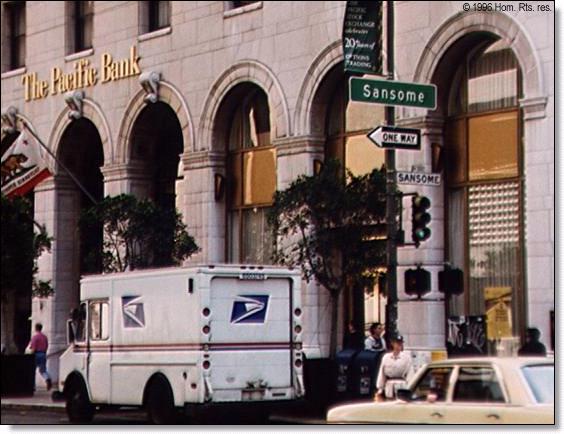 At the intersection of California and Sansome, a downtown financial district with lots of banks and armored car pick-ups. Episode 5, "Javelin Catcher," used this location for a hold-up with an anti-tank weapon.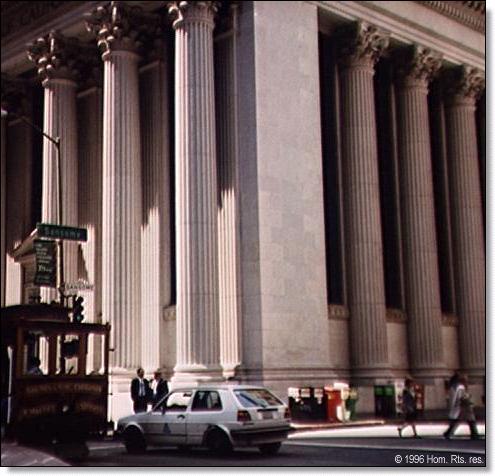 The armored car which gets blown to smithereens was in front of this bank with Roman columns. In Nash's fictional San Francisco, it was identified as the corner of Market and Sixth Streets!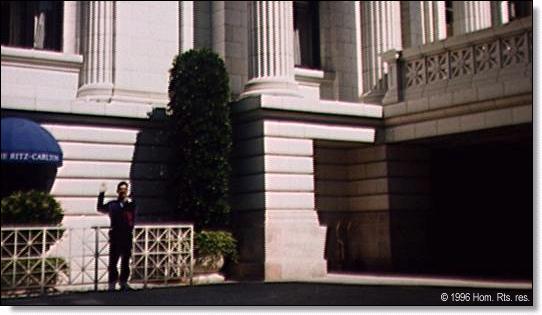 The Ritz Carlton Hotel at 600 Stockton seen in episode 6, "Vanishing Act." Lt. Shimamura and Evan Cortez are undercover as Yakuza gangsters where they meet the Russian gangsters at the Ritz Carlton. Current rates for the Ritz start at $250 and up.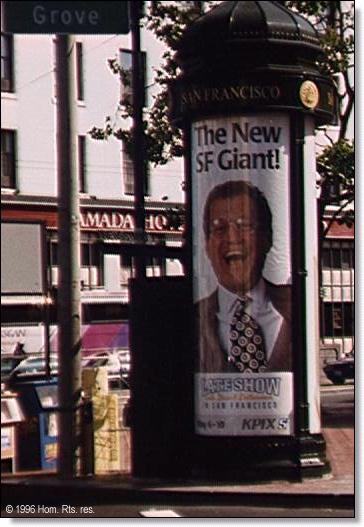 One of the new San Francisco kiosks on Grove Street near City Hall with a David Letterman poster on it. Dave invaded the city for the first half of May in preparation and hype for one week of shows live from San Francisco. The kiosks are seen in episode 4, "High Impact," when Nash has to protect the Mayor during a campaign visit to Market Street.
So the San Francisco that you see in NASH BRIDGES is not quite the City as it actually is - Nash's San Francisco is an altered fictional place that's familiar but not quite there.
All photos are Copyright © 1996 by Gordon Hom with all rights reserved and may not be used without permission. Copyright © 1996-2018 Gordon Hom. All rights reserved. Privacy Policy