| | |
| --- | --- |
| | Part 1, Page 2 of 3 — May 23, 1996 |
---
Page 2 of 3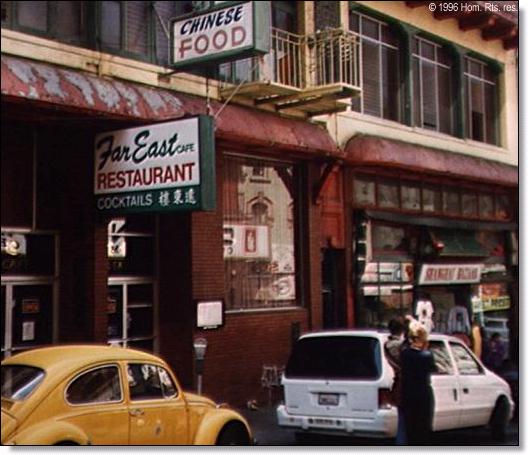 The Far East Restaurant at 631 Grant Street in Chinatown. This famous restaurant was seen in episode 2, "Home Invasion," when Nash, Joe and Evan walk into the Far East. The group spots bad guy Alex Raab inside, and a shoot-out breaks out in the restaurant. Nash chases Raab through the restaurant, out into the alley, where Raab shoots Joe in the alley. The Far East Restaurant opened in 1920, still has private wooden booths with curtains, and has great Cantonese food. Reservations are suggested - (415) 982-3245.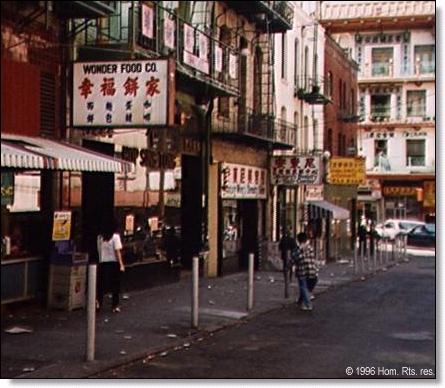 Waverly Place is a unique one block long street in the heart of Chinatown. This was the street where Nash was forced to shoot Jimmy Chang in episode 2 "Home Invasion." Nash chases Jimmy across Waverly where the shooting occurs in front of a grocery store. Later, Jimmy's funeral procession also goes down Waverly Place.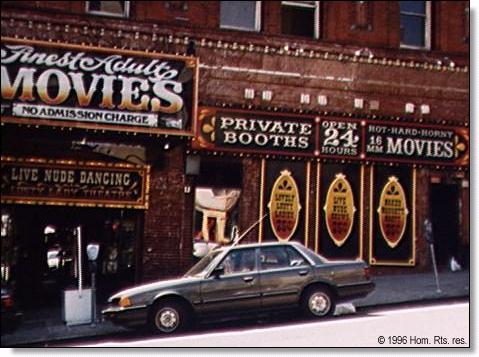 The Adult Bookstore at 1031 Kearny in the colorful North Beach district. Aside from its notoriety for bookstores, North Beach is also known for its art galleries and international restaurants. This was the store front where Flo was standing in episode 3, "Skirt Chasers." Harvey Leek then chases Flo up the steep hill of Kearny Street towards Broadway Street.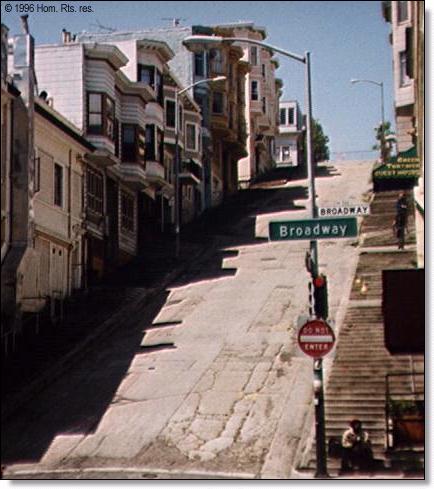 The hill gets even steeper past Broadway, as Harvey chases Flo all the way up the dead end to the top where Nash stops Flo with his car.
All photos are Copyright © 1996 by Gordon Hom with all rights reserved and may not be used without permission. Copyright © 1996-2018 Gordon Hom. All rights reserved. Privacy Policy