| | |
| --- | --- |
| | Page 3 of 3 — May 28, 1997 |
---
Page 3 of 3
There were a lot of women in the crowd, and Don tossed candy to them too. Don seemed relaxed and was enjoying himself.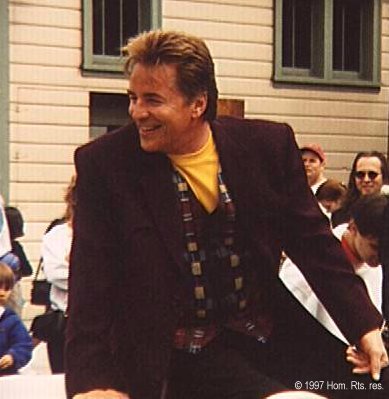 Some folks ran up to the car to greet Don, but were waved back by the burly security guard who walked next to the slow moving 'Cuda.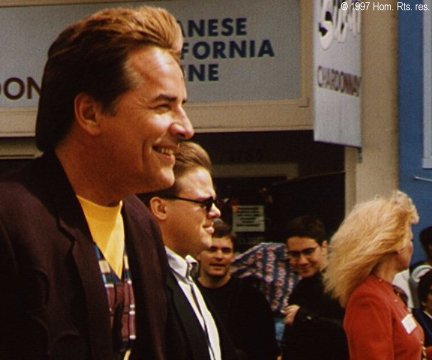 The parade route was jammed with people for the first four blocks, with the crowd thinning out for the last two blocks.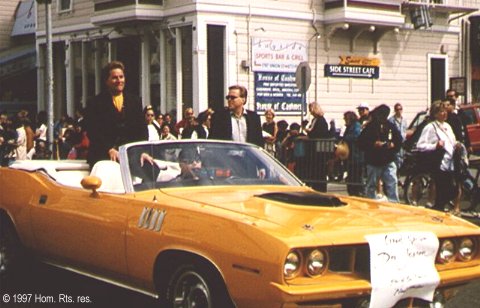 I tracked along with the 'Cuda, clicking away with my camera.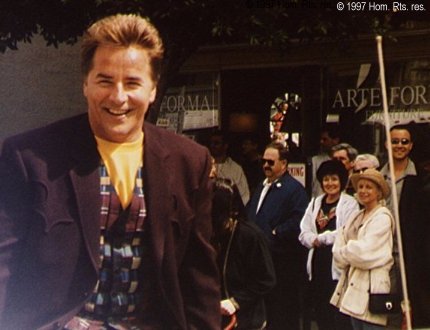 There were several broadcast TV crews gathering footage. Later that night on KPIX news, I saw myself in the background for about 3 microseconds in the story on the Easter parade, but Don Johnson got good exposure.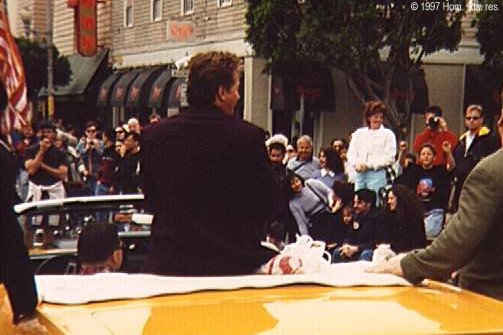 All photos are Copyright © 1997 by Gordon Hom with all rights reserved and may not be used without permission. Copyright © 1996-2018 Gordon Hom. All rights reserved. Privacy Policy