| | |
| --- | --- |
| | Page 2 of 3 — May 28, 1997 |
---
Page 2 of 3
Promptly at 2 PM, Don Johnson appeared as if out of nowhere.
Don got in the 'Cuda, and the parade line stirred to life.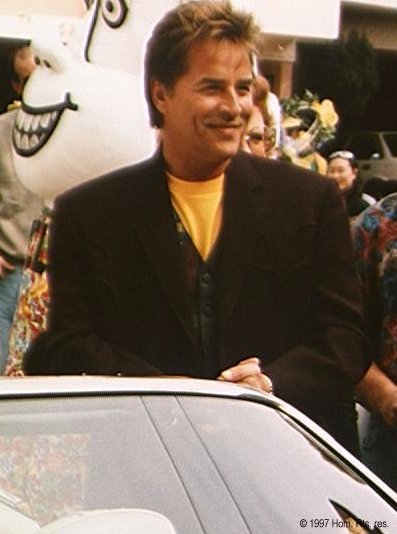 Two of San Francisco's finest were on horseback to lead the parade, followed by the 'Cuda.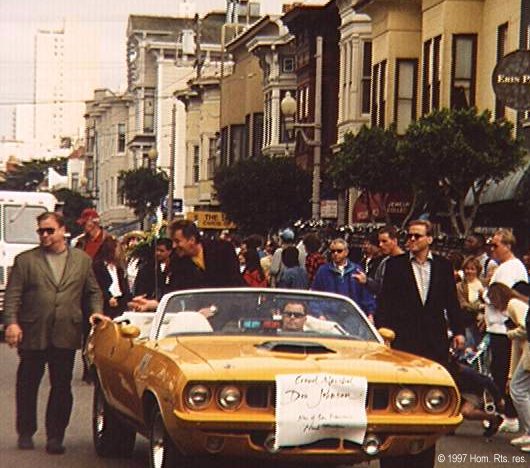 Don waved and tossed out candy to the responsive crowd. It was a warm reception, with Don romancing the crowd.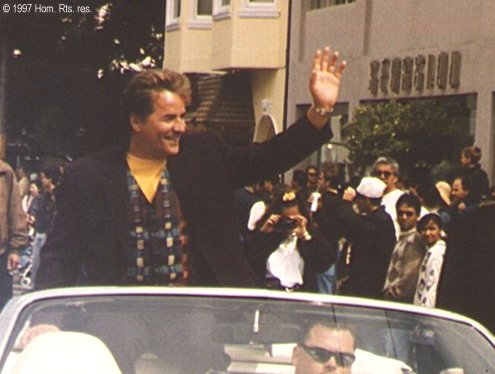 They waved back furiously, calling out to Don as he tossed candy to the kids.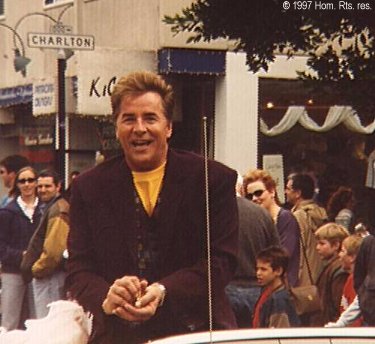 All photos are Copyright © 1997 by Gordon Hom with all rights reserved and may not be used without permission. Copyright © 1996-2018 Gordon Hom. All rights reserved. Privacy Policy